About Me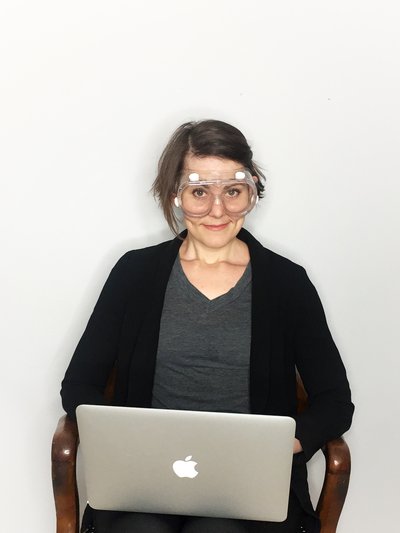 ​
​I am a developer committed to making things that serve and delight. I was originally drawn to programming as a creative outlet, but got hooked when I realized it gave me super powers.
I design and work in the full development stack, from configuring servers, building server-side applications, to developing robust applications.
As a technical lead, I have developed software architecture plans and managed a small development team to execute them.
Technical Capabilities
Work Experience & Education
Lead Developer, May 2017 - present
At Upswell I help simplify and stabilize complex systems so we can develop extremely unique interactive experiences.
I work primarily in Django/Python, Angular, SaltStack and Ubuntu.
Lead Developer, March 2013 - May 2017
While working as a full stack developer at C&G Partners, I helped plan and build websites, custom web applications, and exhibit kiosks for cultural clients.
While at C&G I worked primarily in Django/Python, HTML/JavaScript/CSS, SaltStack and Ubuntu.
Developer, February 2011 - March 2013
Working at Kognito Interactive (a studio leading Health Games for Change in New York), I helped program a series of suicide prevention and mental health courses as well as helped build the company's educational software platform and internal tools.
While at Kognito I worked primarily ActionScript, PHP and HTML/JavaScript/CSS.
Developer, July 2010 - February 2011
At Domani Studios I worked on a series of white label projects building flashy little websites for big companies; primarily in ActionScript.
Junior Developer, June 2008 - June 2010
While at Second Story, I worked closely with designers and producers to create robust, interactive applications for websites and physical museum installations and assisted in the design phase with rapid prototyping and motion studies. I worked primarily in ActionScript and dipped my toe into Java.
BFA in Digital Art with Computer Science coursework, 2009
Areas of Interest
Open Source
I am a frequent user of and contributor to open source software. I particularly enjoy writing CMS enhancements for Django.
Math & Motion
Working with animators and designers, I have come to love using math to make interactive, dynamic visualizations.
Real Life
When I'm away from screens, you might find me making or breaking something and stirring up trouble with my husband Mike and my dog Lola.