About Me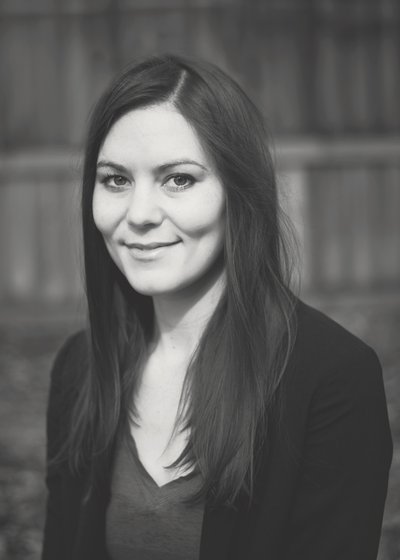 ​
​I am a developer committed to making things that serve and delight. I was originally drawn to programming as a creative outlet, but got hooked on solving hard problems.
I work in the full development stack, from configuring servers, building server-side applications, to developing robust JavaScrip applications.
As a full-stack developer, I have the breadth of experience to see how a whole project fits together. As a technical lead, I have developed software architecture plans and managed a small development team to execute them.
Technical Capabilities
Back End Development – I have designed and developed server-side security-minded applications for running restful APIs, processing audio and video, and other custom application logic. On the backend I work primarily with Python and PHP. My preferred backend framework is Django, but I have on occasion dabbled with Flask, Wordpress and Expression Engine. Take a look at my latest, greatest, backend work.
Front End Development – I have designed highly interactive kiosks with JavaScript on one end of the spectrum, and light and zippy JavaScript enhanced websites on the other. I've worked with JavaScript in many of its forms: plain-old vanilla JavaScript, modular jQuery plugins, frameworks like Spine, build tools like Grunt, and transcomplied languages like Coffeescript. In front-end development I try to follow a healthy diet of Accessibility by default, Minification and Compression everywhere, Progressive Enhancement, and Semantic HTML. Take a gander at this sharp frontend project I completed recently.
Optimization for Web – I have done signiticant work with optimizing load times on websites. This includes optimizing server-side code structure; using tools like Varnish on the server side; optimizing HTML, JavaScript, and CSS on the front end; and testing with tools like Google's PageSpeed Inlights and WebPageTest. Don't take my word for it, check out my scores on PageSpeed Insights and WebPageTest.
SEO – I have worked with clients to evaluate and implement SEO best practices following Google's SEO recommendations. With a foundation of progressive enhancement, semantic HTML, and accessibility, achieving a technically optimized site is quite easy – creating good content, now there's a challenge! Take a look at an SEO-optimized website I recently completed.
Debugging & Testing – I have built many robust MVC applications for museums and e-learning websites using JavaScript and ActionScript. Unlike typical web sites, kiosks and applications have to run bug free in perpetuity. With this type of application development I have honed my skills in debugging, long-term memory management, and developed a passion for automated testing. Checkout my open-source automated testing library, Sitetest.
Prototyping – For unique and complex applications, I have found that iteration and prototyping is an important part of the design process. I have worked closely with UX designers to create rapid prototypes, motion studies, and interactive wireframes to find problems and clarify ideas early. See various animations and interactions I've prototyped for past projects.
Work Experience & Education
Lead Developer, March 2013 - present
As a full stack developer at C&G Partners, I do everything from configure Linux servers to spit-shine letter-spacing. As a multi-specialty firm, we build websites, custom web applications, and exhibit kiosks for cultural clients. Check out the work we're doing here.
Developer, February 2011 - March 2013
Working at Kognito Interactive (a studio leading Health Games for Change in New York), I helped program a series of suicide prevention and mental health courses as well as helped build the company's educational software platform and internal tools.
While at Kognito I worked primarily ActionScript, PHP and HTML/JavaScript/CSS.
Developer, July 2010 - February 2011
At Domani Studios I worked on a series of white label projects building flashy little websites for big companies; primarily in ActionScript.
Junior Developer, June 2008 - June 2010
While at Second Story, I worked closely with designers and producers to create robust, interactive applications for websites and physical museum installations and assisted in the design phase with rapid prototyping and motion studies. I worked primarily in ActionScript and dipped my toe into Java.
BFA in Digital Art with Computer Science coursework, 2009
Areas of Interest
Open Source
I am a frequent user of and contributor to open source software. I particularly enjoy writing CMS enhancements for Django.
Math & Motion
Working with animators and designers, I have come to love using math to make interactive, dynamic visualizations.
Real Life
When I'm away from screens, you might find me stirring up trouble with my husband Mike and my dog Lola.