About Me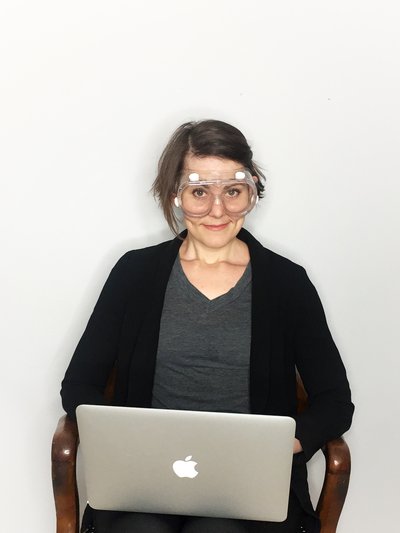 ​
​I am a developer committed to making things that serve and delight. I was originally drawn to programming as a creative outlet, but got hooked when I realized it gave me super powers.
I design and work in the full development stack, from configuring and optimizing server infrastructure, building server side applications, to developing robust user facing applications.
As a technical lead, I have developed software architecture plans and managed a small development team to execute them.
Technical Capabilities
Full-Stack Web Development – I have designed and developed server-side security minded applications for running restful APIs, processing media, and running bespoke application logic. On the backend I work primarily with Python + Django, though I have worked in several other frameworks over the years. On the front end I have designed highly interactive kiosks with JavaScript on one end of the spectrum, and light and zippy JavaScript enhanced websites on the other. Take a look at my latest, greatest, full-stack development work.

Technical Management – I have worked with external and internal clients to plan and build software projects. Beginning with understanding organizational goals and existing infrastructure, I have helped determine the best technical solution for the job. Working from these requirements I have developed software architecture plans that prioritize security (including every one's favorite PCI DSS and COPPA), speed, reliability and long term maintenance. I have worked with development teams internally and external subcontractors to plan, schedule and execute projects using Agile methodologies. Take a look at a recent project I worked on with the Smithsonian while at C&G Partners.

UX Design – I have worked with clients to create thoughtful and empowering tools for both internal and public facing applications. Having a background in design and many year experience engineering has given me a unique perspective to reconcile the need for simple and joyful experiences with the complexity and reality of underlying systems.

Optimization for Web & SEO – I have done significant work with optimizing the load times on websites through the full round trip journey of an HTTP request from the optimized database queries to efficient css selectors. Don't take my word for it, check out my scores on PageSpeed Insights and WebPageTest.

Debugging & Testing – I have built many complex software applications for museums and e-learning systems. Unlike typical web sites, kiosks and applications have to run bug free in perpetuity. With this type of application development I have honed my skills in debugging, long term memory management, and developed a passion for automated testing. Checkout my open source automated testing library, Sitetest.

Prototyping – For unique and complex applications, I have found that iteration and prototyping is an important part of the design process. I have worked closely with UX designers to create rapid prototypes, motion studies, and interactive wireframes to find problems and clarify ideas early. See various motion studies I've prototyped for past projects.
Work Experience & Education
Systems Engineer, May 2017 - present
As a systems engineer at Upswell I help design and develop infrastructure to support extremely unique interactive experiences. I strive to create systems that are performant and stable while also being maintainable and cost efficient. I have led initiatives to develop our internal code quality standards and develop a comprehensive monitoring approach. At times I wear a UX hat to with our clients to design empowering, user centered experiences that are underpinned by complex and unique needs.
I work primarily in Python, C++, Angular, SaltStack and Ubuntu.
Lead Developer, March 2013 - May 2017
While working as a full stack developer at C&G Partners, I helped plan and build websites, custom web applications, and exhibit kiosks for cultural clients.
While at C&G I worked primarily in Django/Python, HTML/JavaScript/CSS, SaltStack and Ubuntu.
Developer, February 2011 - March 2013
Working at Kognito Interactive (a studio leading Health Games for Change in New York), I helped program a series of suicide prevention and mental health courses as well as helped build the company's educational software platform and internal tools.
While at Kognito I worked primarily ActionScript, PHP and HTML/JavaScript/CSS.
Developer, July 2010 - February 2011
At Domani Studios I worked on a series of white label projects building flashy little websites for big companies; primarily in ActionScript.
Junior Developer, June 2008 - June 2010
While at Second Story, I worked closely with designers and producers to create robust, interactive applications for websites and physical museum installations and assisted in the design phase with rapid prototyping and motion studies. I worked primarily in ActionScript and dipped my toe into Java.
BFA in Digital Art with Computer Science coursework, 2009
Areas of Interest
Product Prototyping
I most enjoy designing, making and breaking the things around me to make them a little better. I'm especially interested in working on bike safety, microcontrollers and IOT.
Open Source
I am a frequent user of and contributor to open source software. I particularly enjoy writing CMS enhancements for Django.
Math & Motion
Working with animators and designers, I have come to love using math to make interactive, dynamic visualizations.