Chris Harburg Photography
Photographer's Website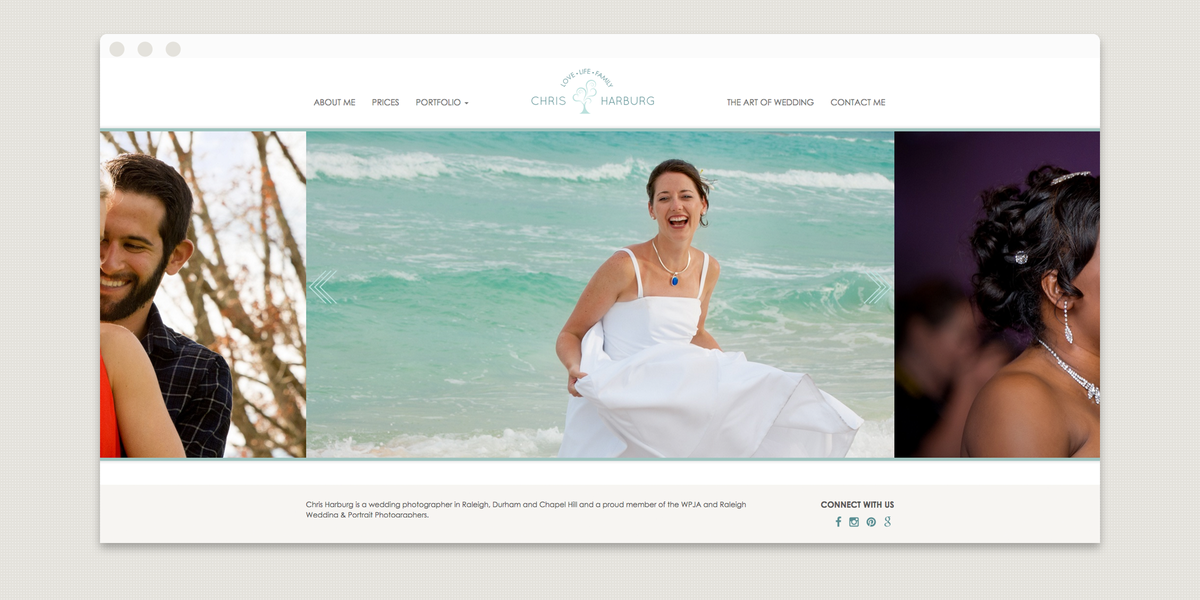 t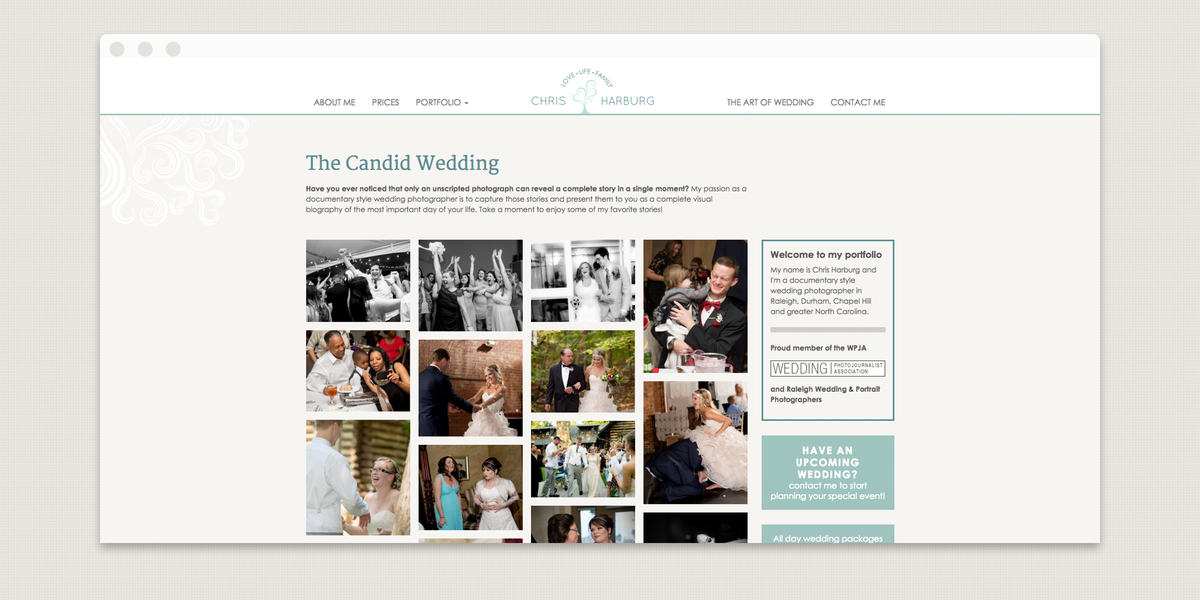 t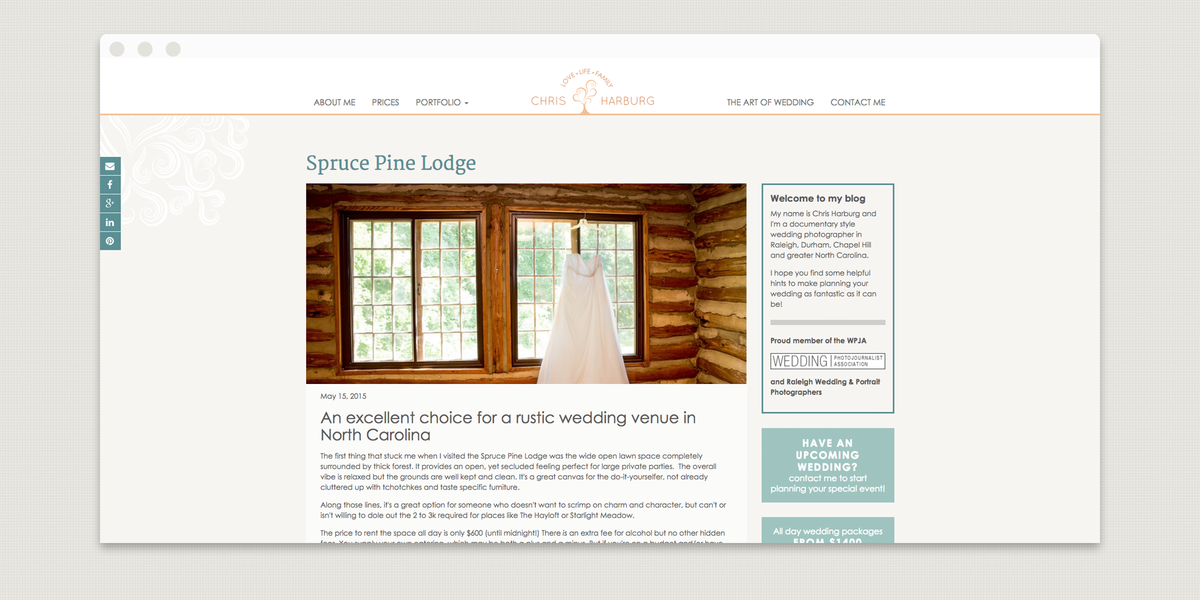 t
t
Chris Harburg Photography
Photographer's Website
I helped wedding photographer Chris Harburg redesign and reassess her new business's website which was having difficulty gaining traction on the web. While she had a successful marketing strategy that brought visitors from Facebook and Google, she was having difficulty turning those visits into inquiries.
To better reach her key demographic, we updated the look and feel of her logo and website interface. To better communicate key information and encourage quality inquiries, I helped her create an SEO strategy, information architecture, and built a dynamic intake form system.
After the redesign she has seen a 65% increase in visits and a five fold increase in successful contracts.