Django Batch Uploader
Django Plugin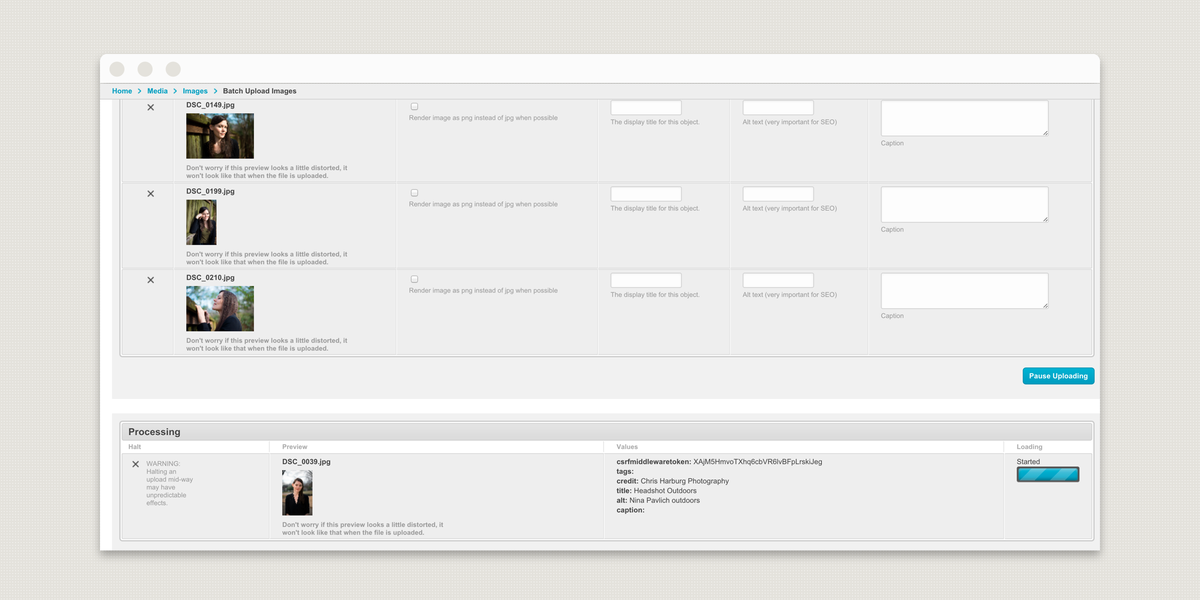 Django Batch Uploader
Django Plugin
Django Batch Uploader is a plugin is a jquery based plugin for Django that allows CMS admins to bulk upload multiple images into their media library at once.
A key feature is this interface is that admins can specify default values to apply in bulk. For example, a photographer uploading multiple images from a single shoot may want to be able to tag all the images to a single shoot -- but specify each individual name or keywords for the image.
The plugin is skinned for the Grappelli admin interface.