Django Unsaved Changes
Django Plugin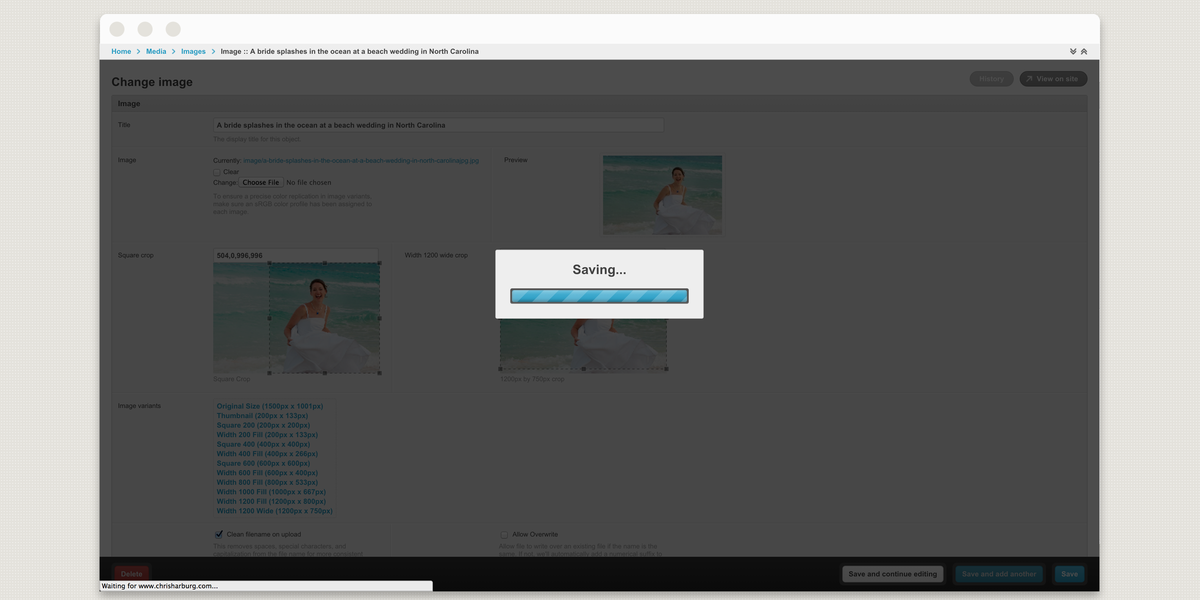 Django Unsaved Changes
Django Plugin
Django Unsaved Changes is a plugin for Django that adds a series of usability enhancements in the admin interface.
Unsaved Changes Indicator and Alert: The unsaved changes indicator and alert help keep admins from accidentally closing a tab with unsaved changes. When a field has been changed, it receives a subtle blue indicator so admins can see which fields have changed. If an admin attempts to close a tab or navigate away from a page with unsaved changes, they receive an alert to confirm they meant to abandon the changes.
Submitting Overlay: The submitting overlay is simply an overlay that appears once the admin has clicked a save button. This buttons helps clarify when a long-running submission is running in the background, and keeps admins from re-submitting or navigating away from the page mid-process by showing them when a submission is in process.
Lost Changes Persistant Storage: If an admin closes a window or a browser window crashes before they are able to submit their changes, their changes can be recovered using Garlic.JS.