GMRI Experience Conductor
Realtime Experience Orchestration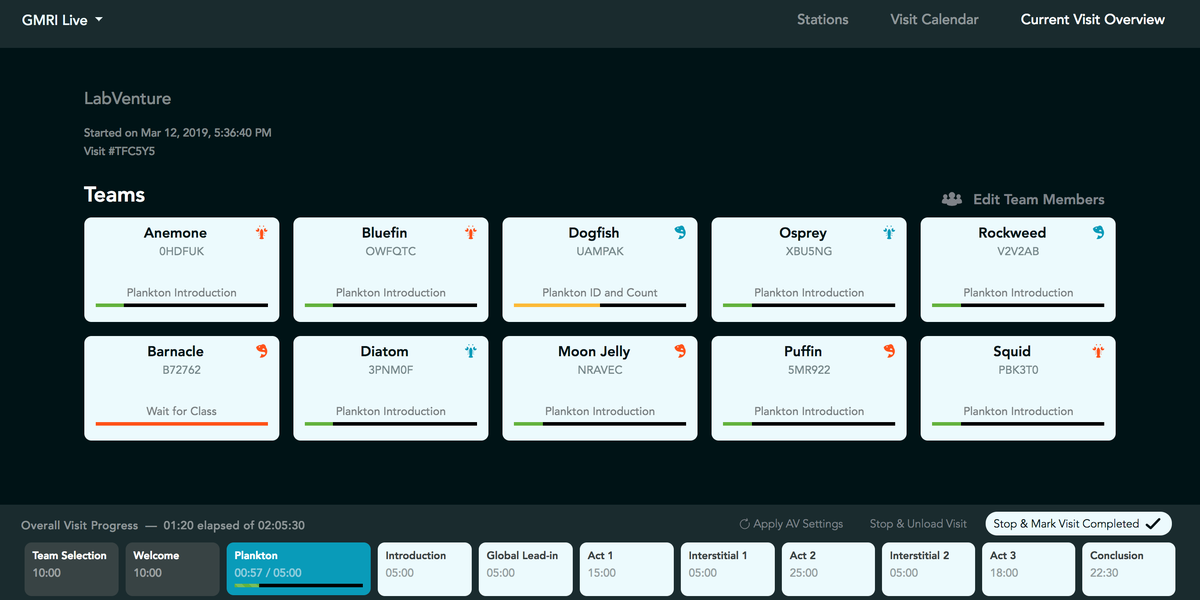 t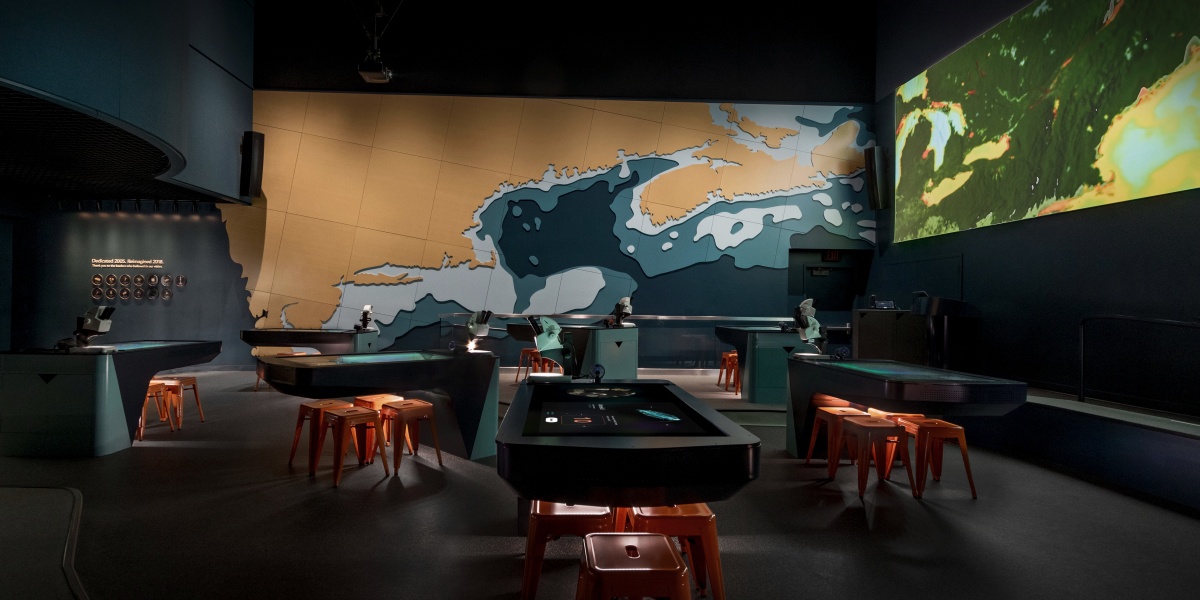 t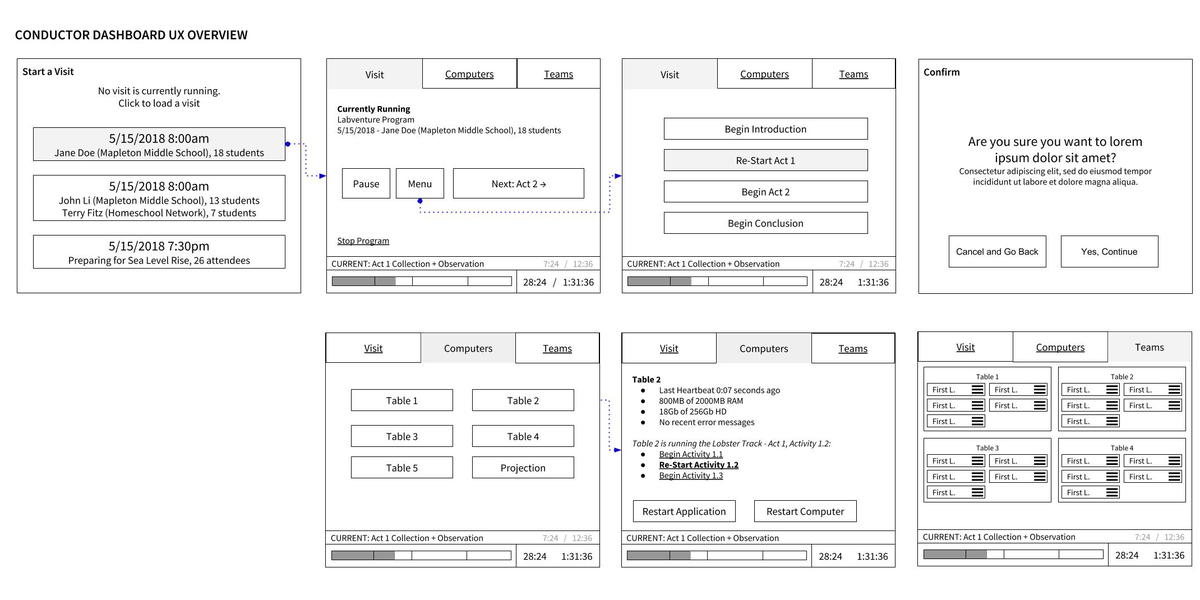 t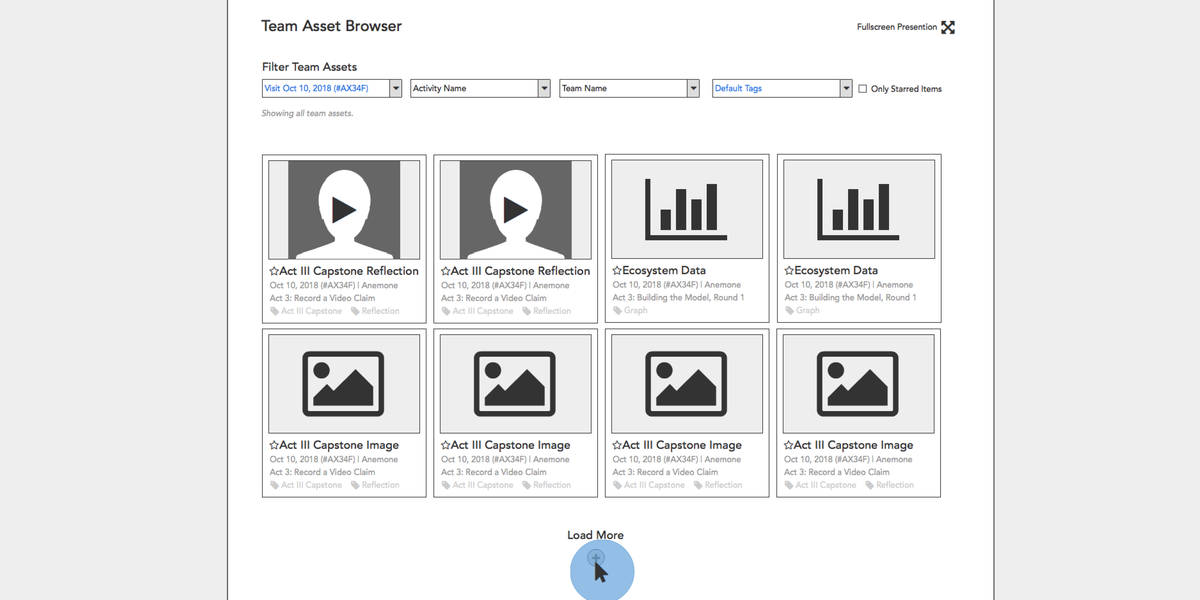 t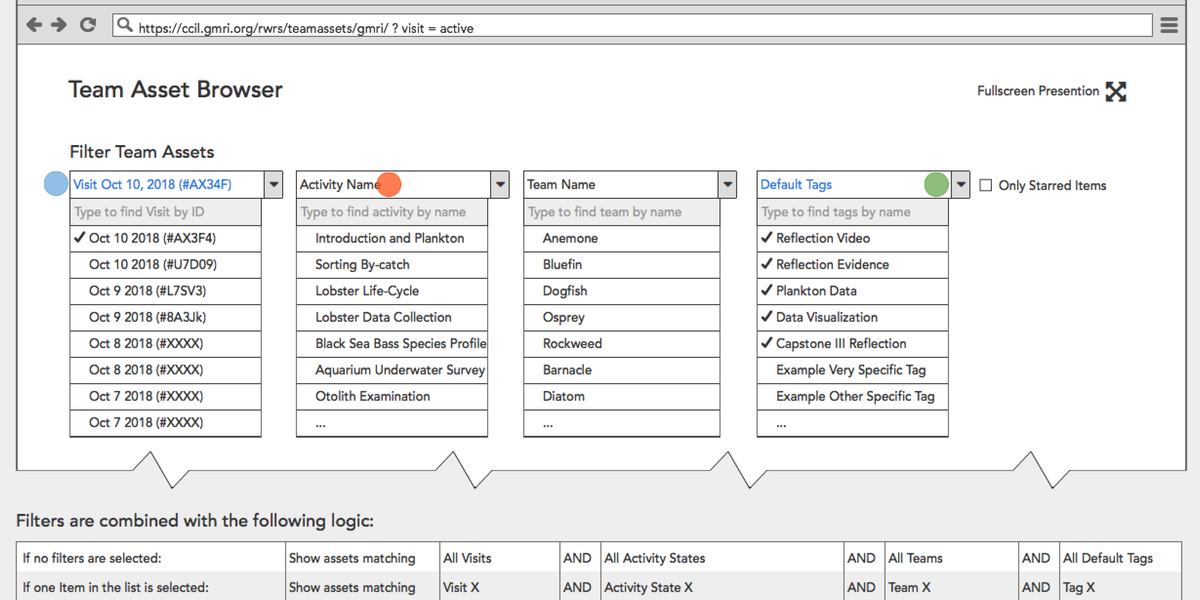 t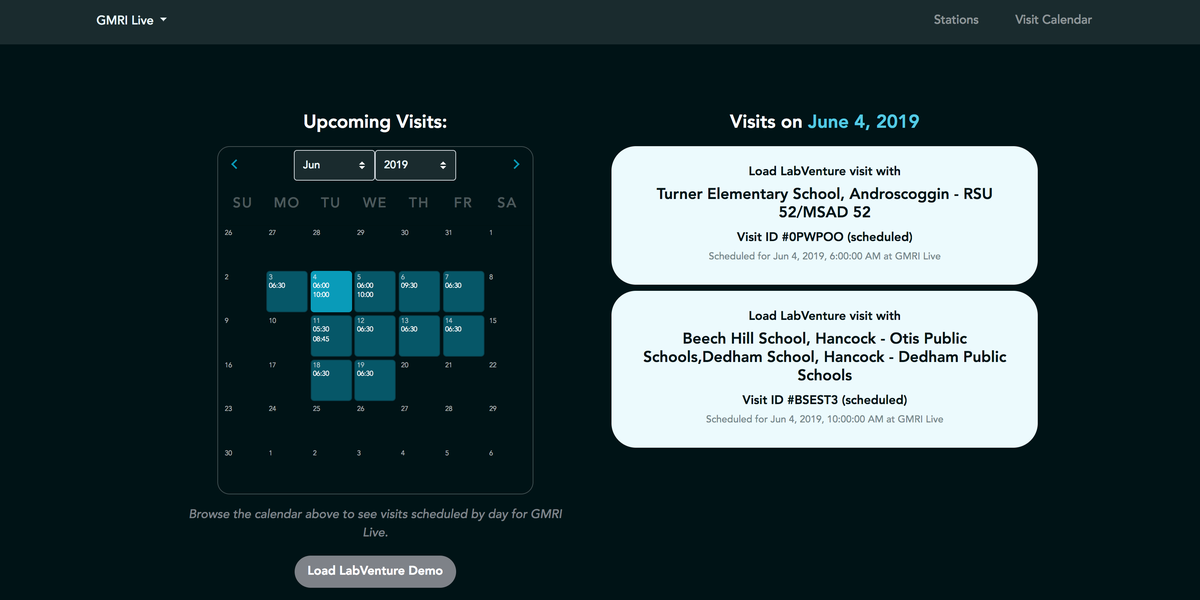 t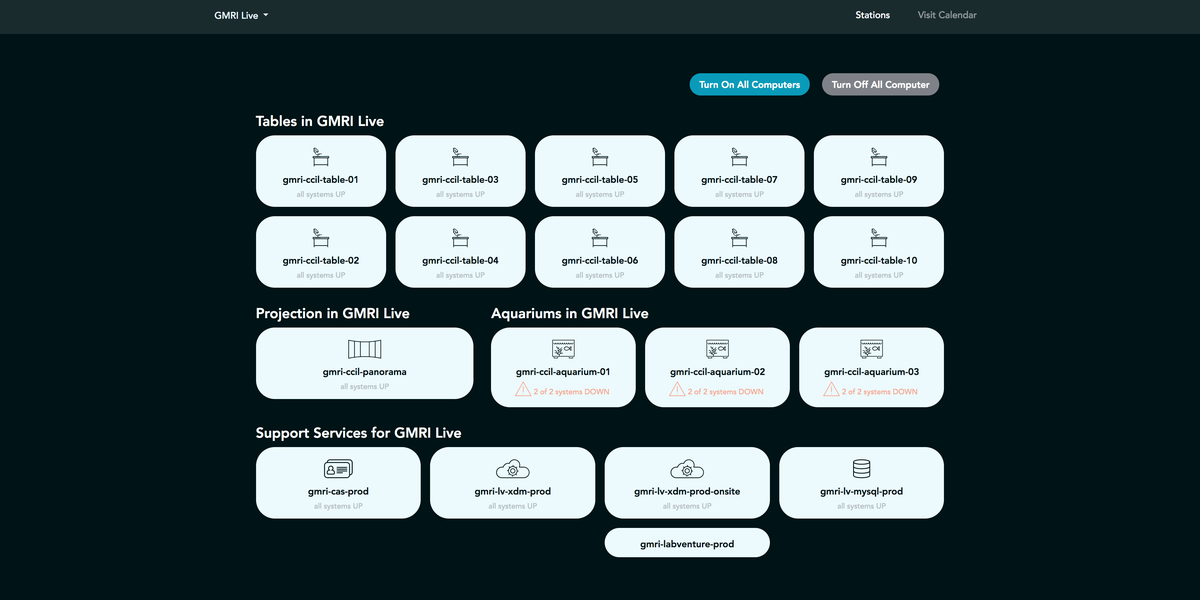 t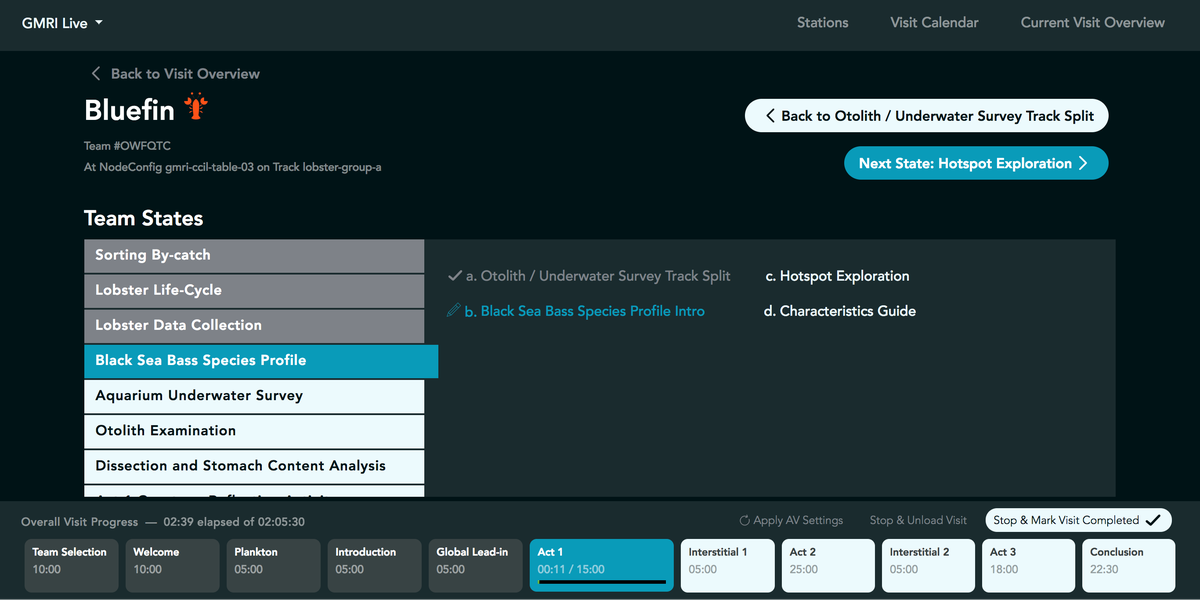 t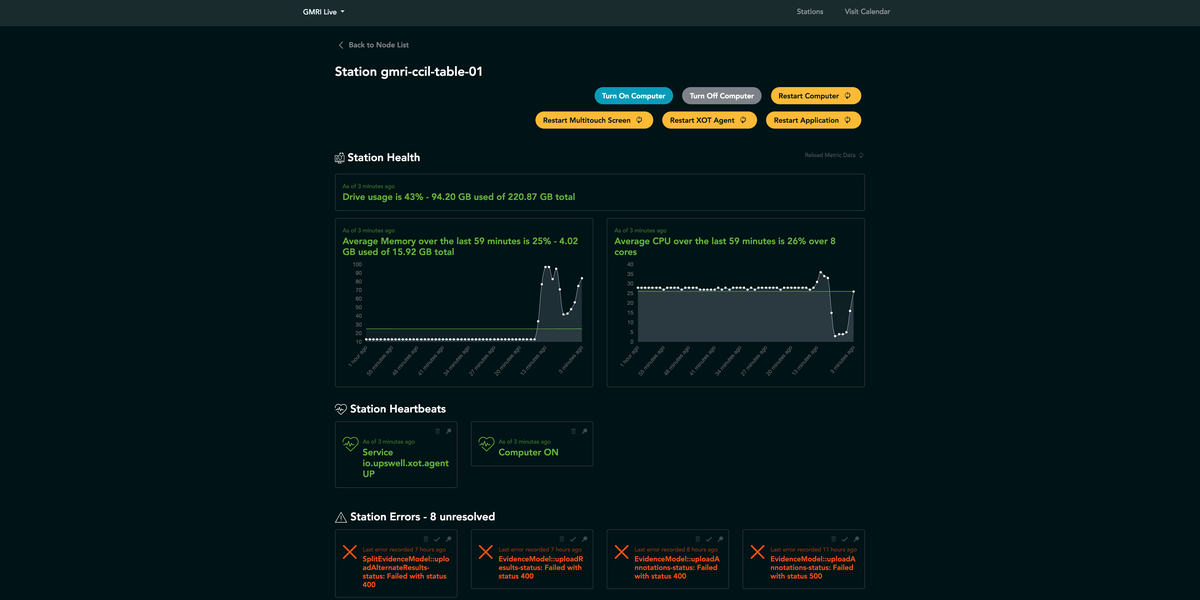 t
GMRI Experience Conductor
Realtime Experience Orchestration

During the Gulf of Maine Research Institute's (GMRI) LabVenture interactive science experience, a classroom of sixth graders spend the day in small and large group activities learning about climate science. The class is divided into six teams, spread out among six multitouch tables, and they work their way as a group through the days curriculum. At times each group comes back together for a full-group learning moment. Other times the groups take a turn at the aquarium station to observe plankton.
To prepare and orchestrate this experience, the GMRI educators needed a highly unique and powerful tool to monitor students' progress through the experience; provide them tools to reroute the students if needed; view the students' video and screen recordings in real time; troubleshoot software, hardware and AV issues; and pause and restart the experience for extenuating circumstances.
Working closely with the GMRI educators, I designed and developed this application to support real time orchestration of the experience.