GMRI Visit Onboarding
Visitor Onboarding Experience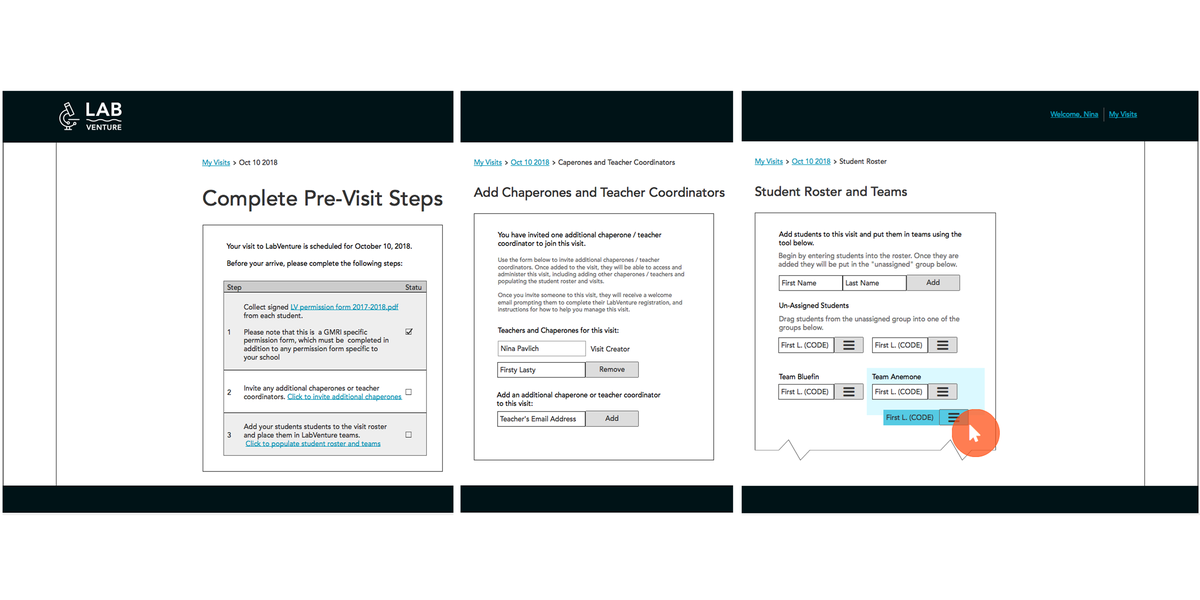 t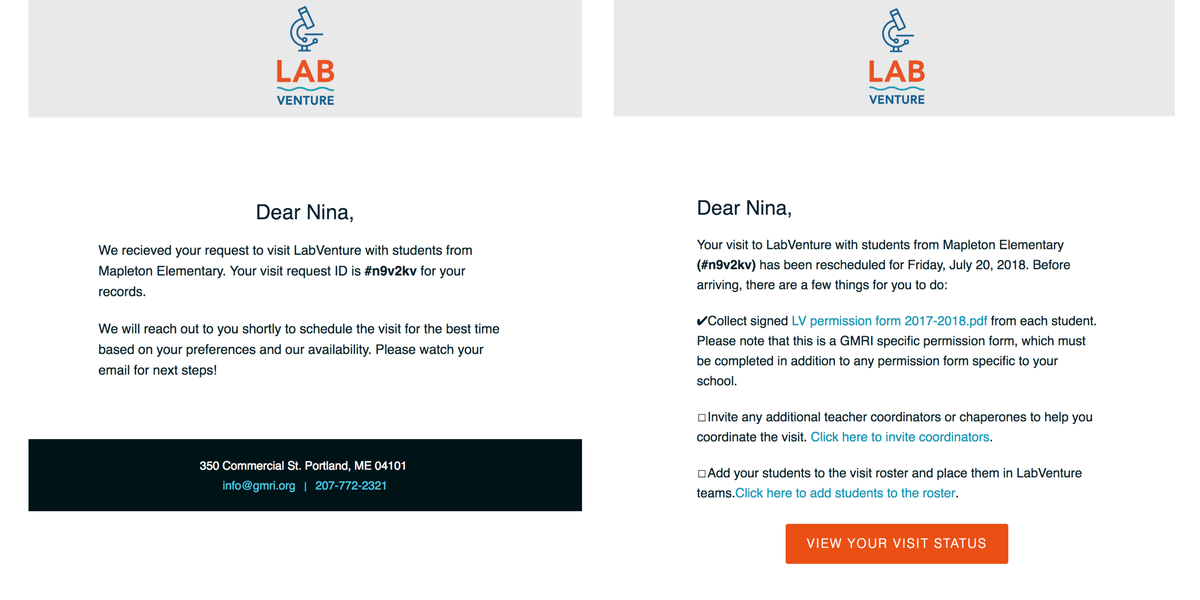 t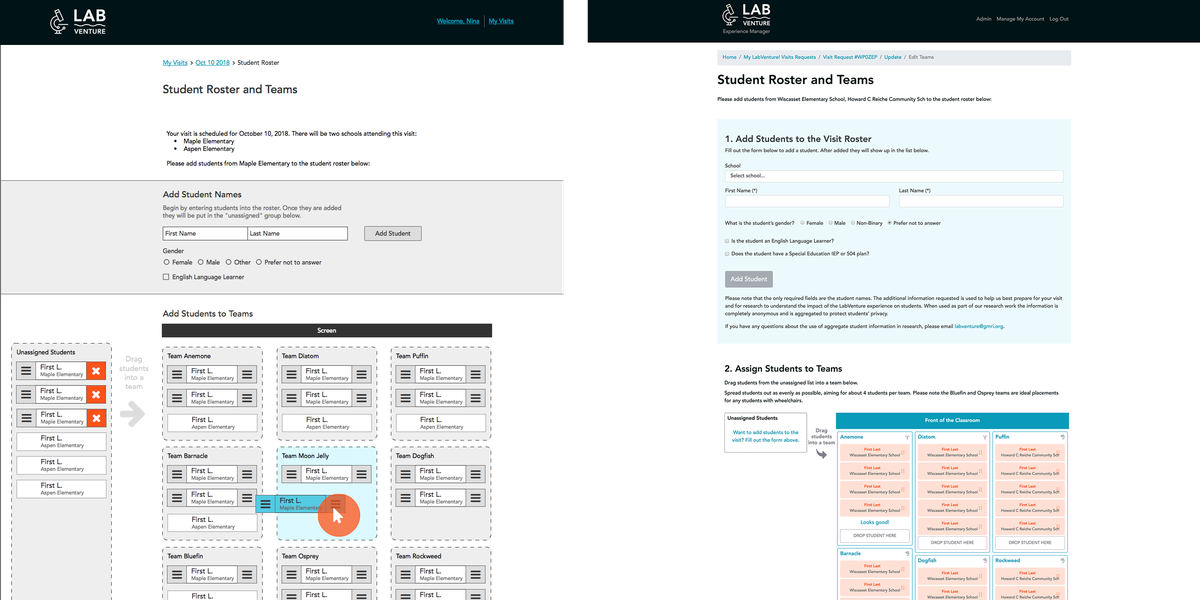 t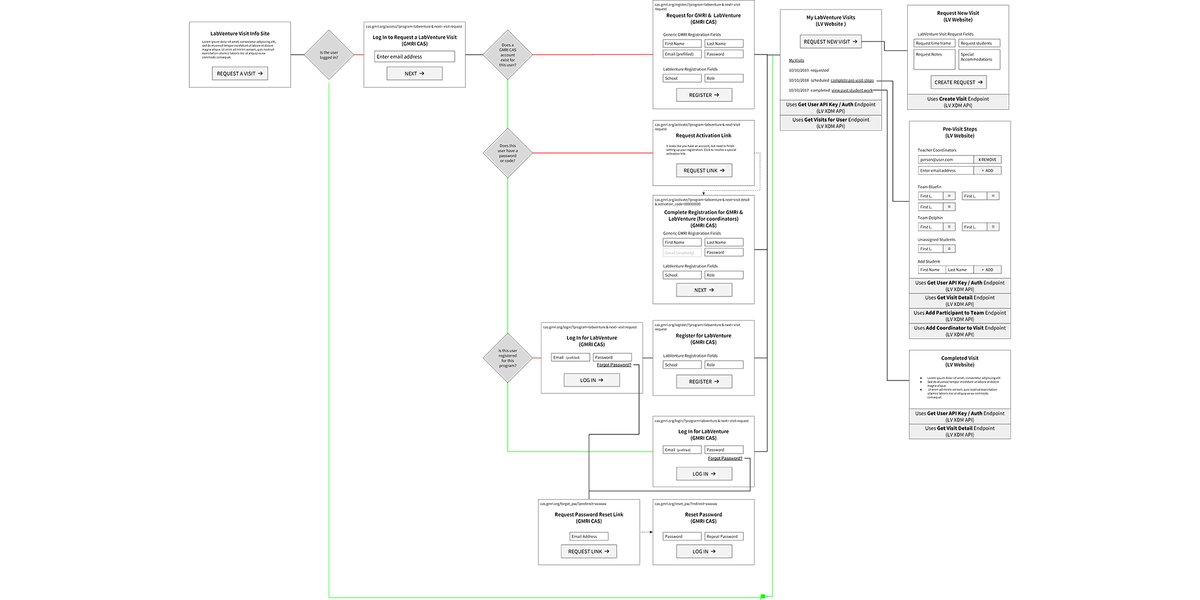 t
GMRI Visit Onboarding
Visitor Onboarding Experience
For schools to visit the GMRI LabVenture experience, there is a significant amount of commuication and preparation that needs to happen to ensure a smooth visit. I worked closely with the educators and visit coordinators at GMRI to design a multi-step system to match their very unique business logic.
The visit request process consists of a visit request from the teacher, scheduling coordination between the teacher and GMRI, team creation by the teachers before the day of the visit, and a system of email reminders along the way to keep teachers and coordinators in the loop.
In desiging the workflow, I aimed to provide clear and explicit steps, with interactions that are fault tolerant and easy to recover from.