JCJ Architecture
Architecture Website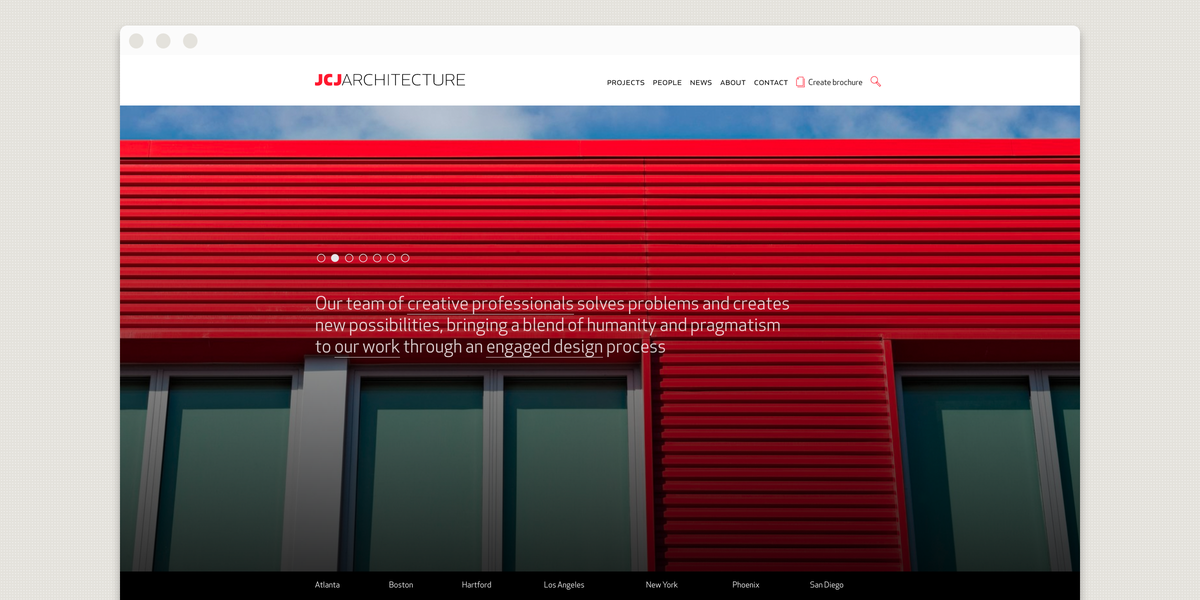 t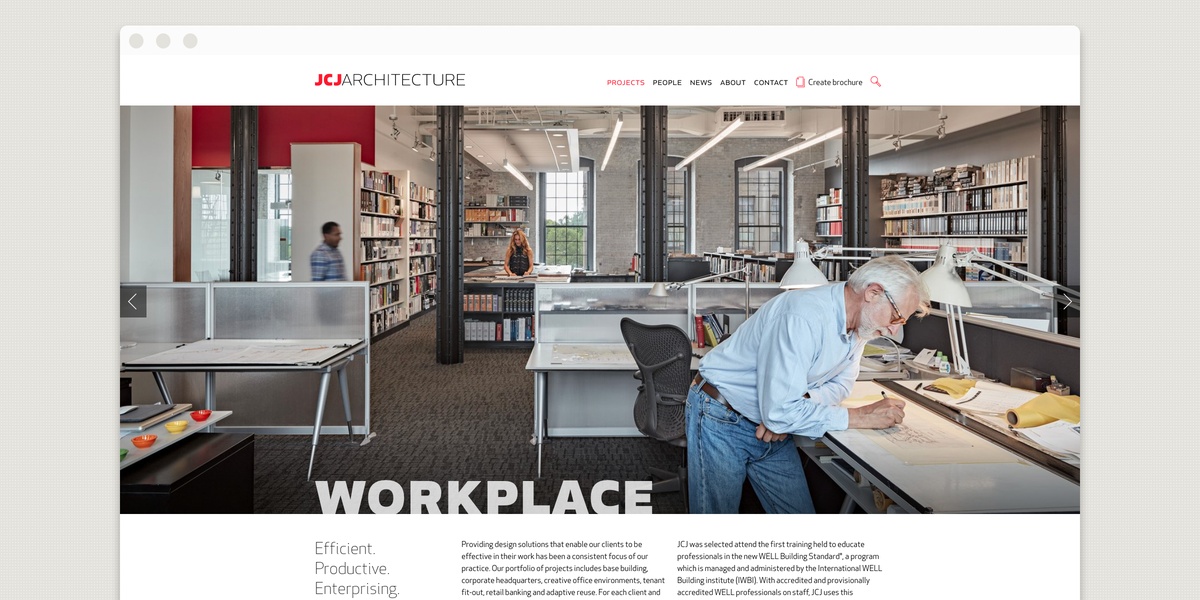 t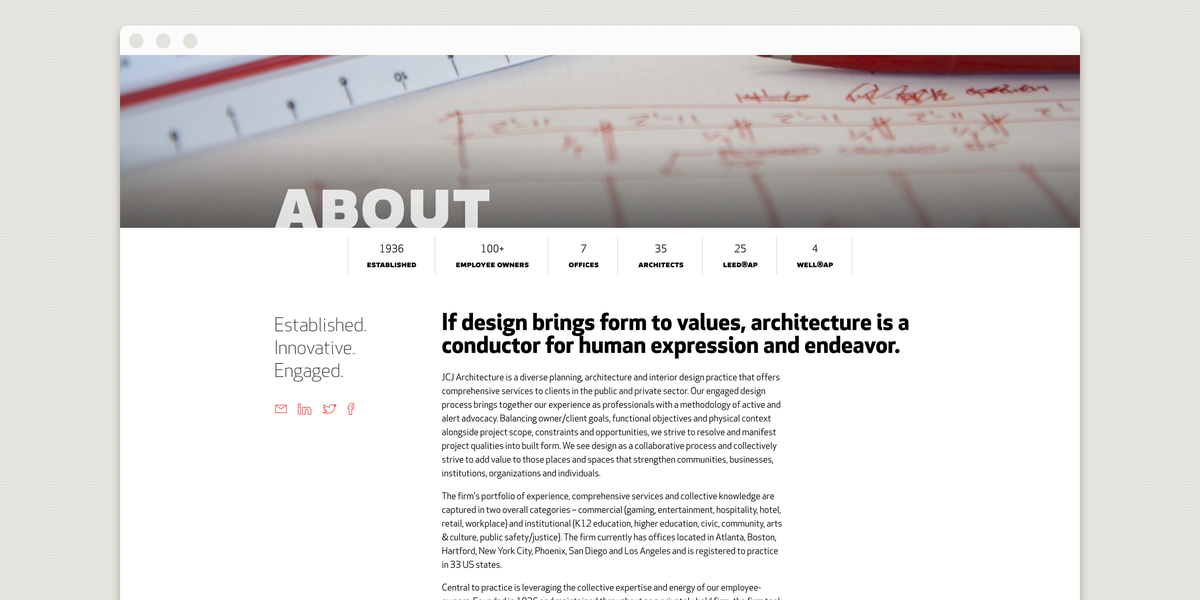 t
t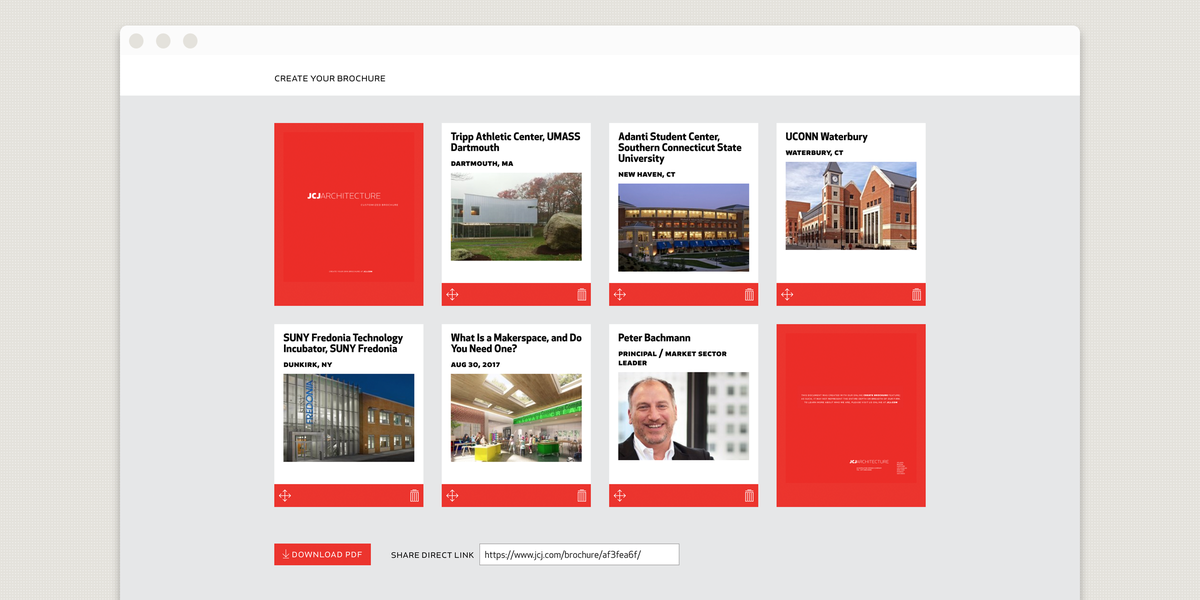 t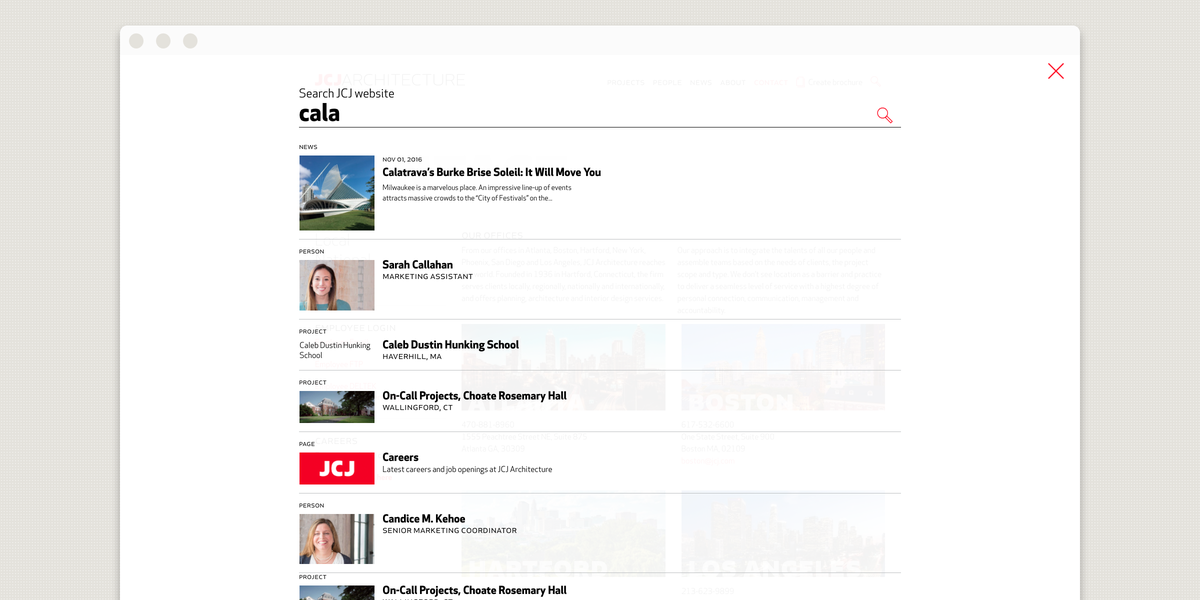 t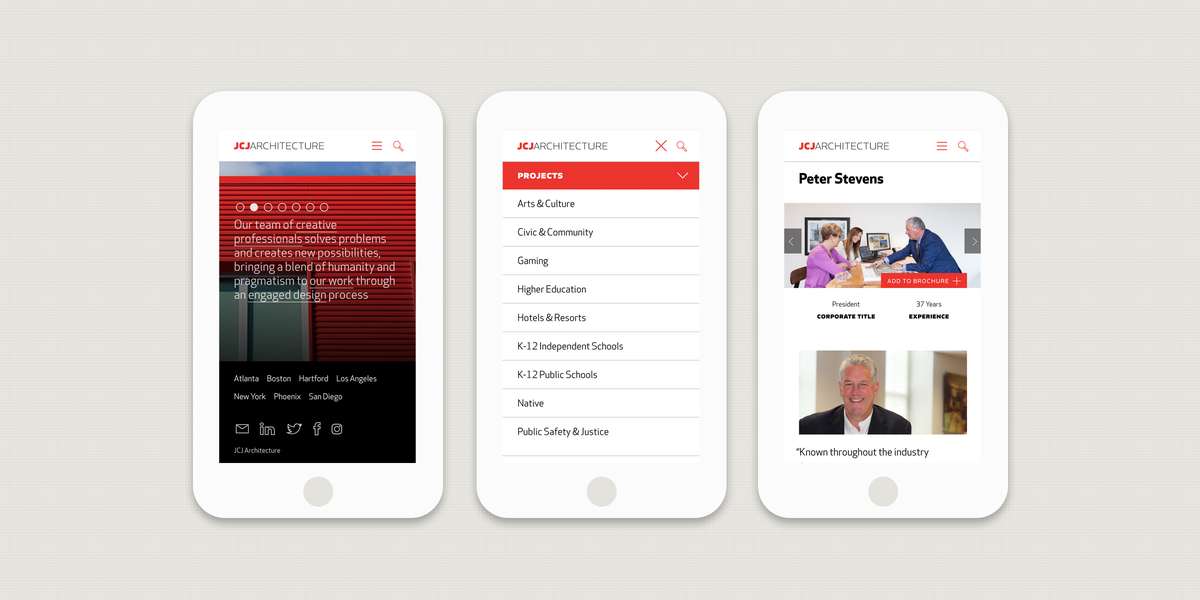 t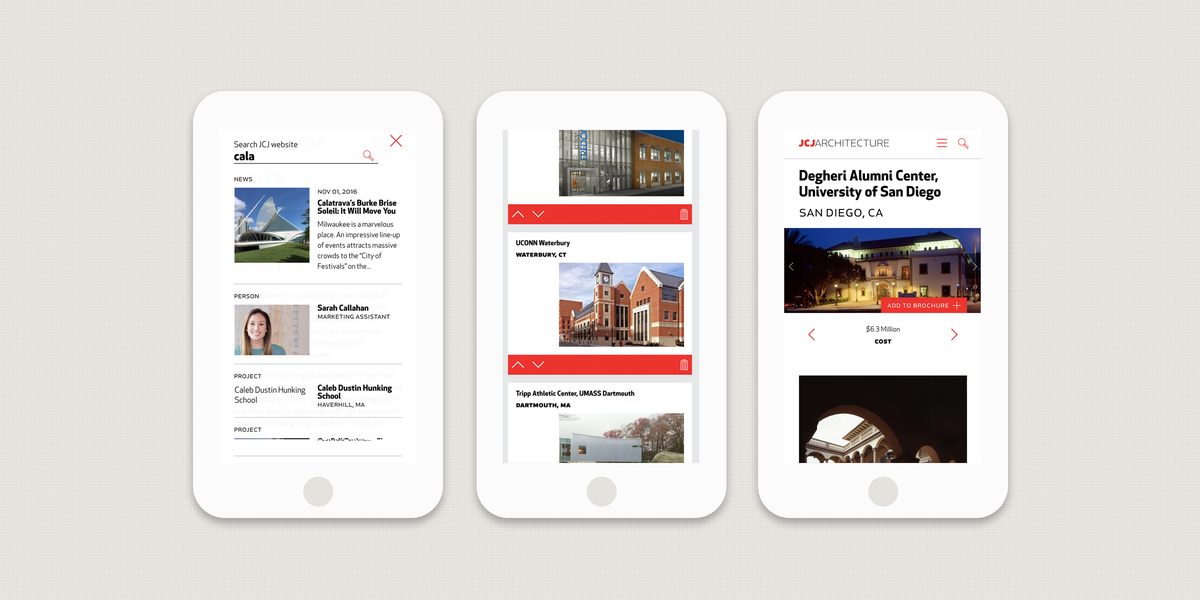 t
JCJ Architecture
Architecture Website
JCJ is a national architecture firm with large scale civic projects around the US. JCJ had used Squarespace for several years, and while the design aesthetic was compatible JCJ's brand, it didn't fully represent their breadth and stature. C&G was tasked to re-envision their website design while integrating with other internal initiatives, including their digital asset manager and social network feeds.
Working as the lead developer at C&G Partners, I worked on the full technology stack of this project. To help give the designers at JCJ the tools they need to create unique layouts as different projects and pages need, we implemented a modular system in the CMS which allows JCJ to create custom combinations of components. One of our technical challenges on this project was to achieve fast page loads on a site and design that relies heavily on large imagery. We used a combination of progressive image loading and server-side caching to ratchet down the load times.
Another interesting feature of the JCJ site is the ability for any visitor to create a dynamic brochure consisting of any content throughout the site. This feature brought about two interesting challenges: first is the ability of visitors to anonymously create brochures that they can share, download, or edit down the line without the need for the visitor to create an account or log in. A second hurdle was the ability to dynamically generate a brochure derived from the actual page in a way that looks beautiful and downloads instantly.