Monsterface
Children's Email Interface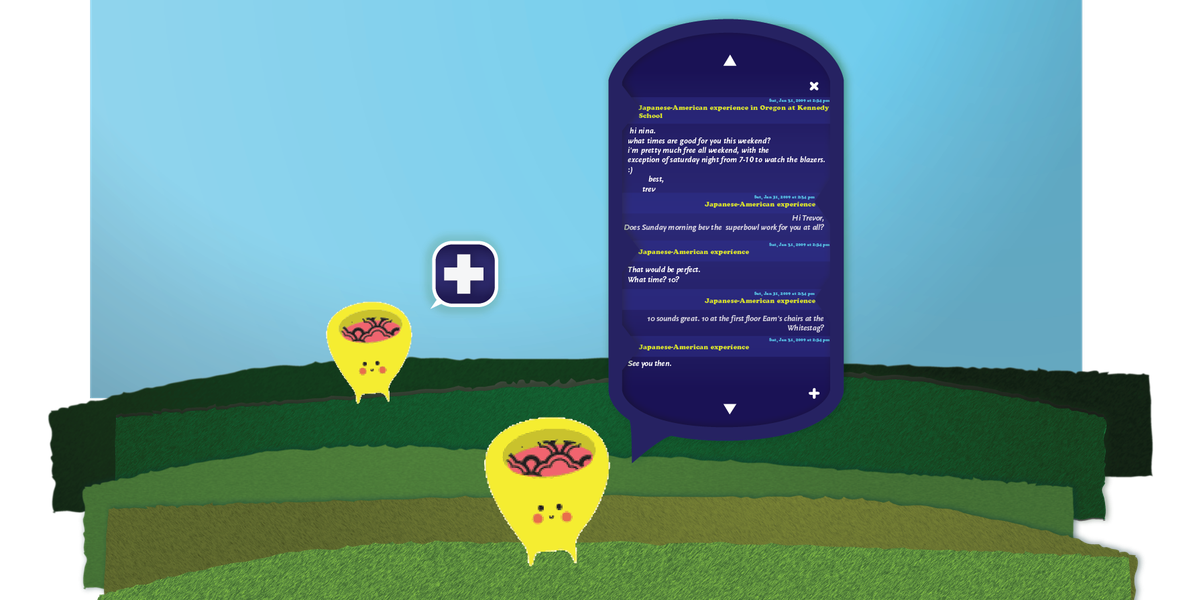 t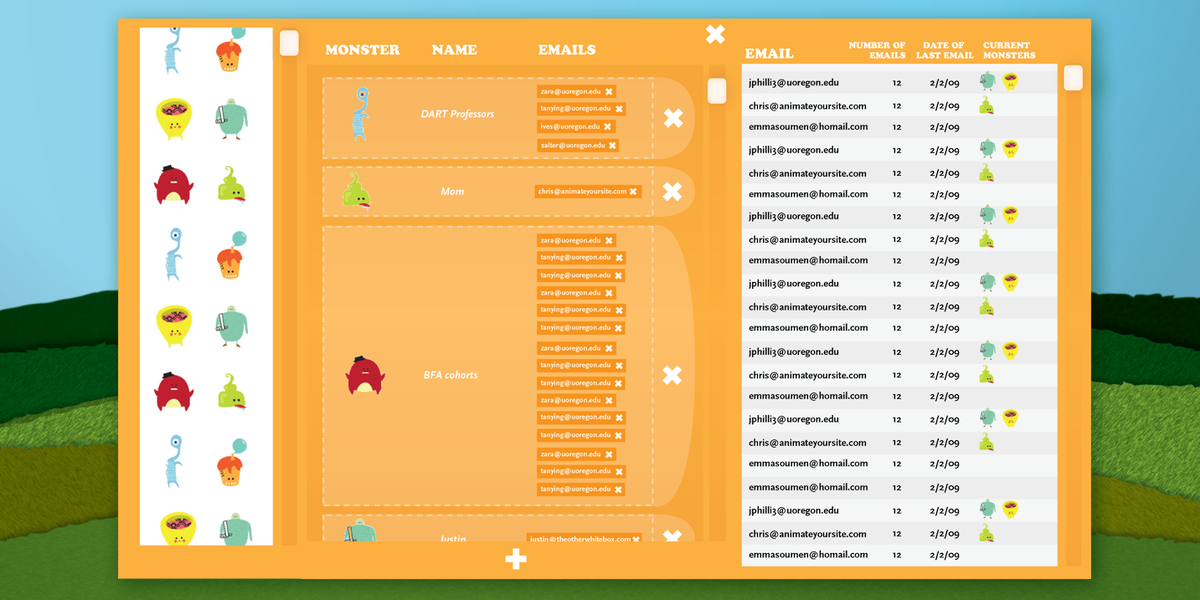 t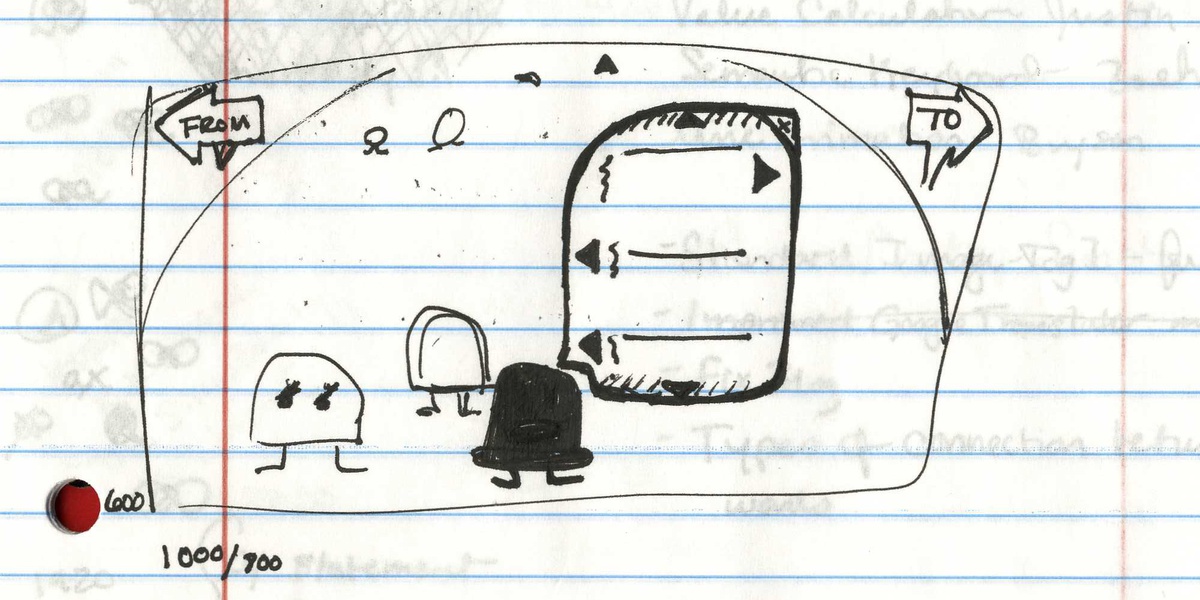 t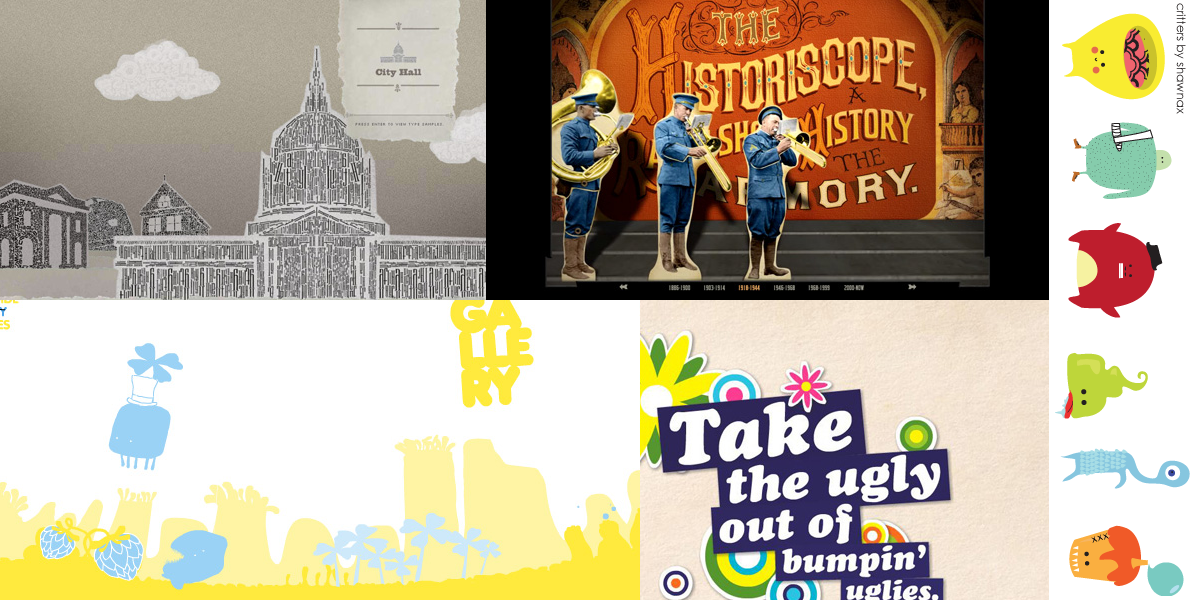 t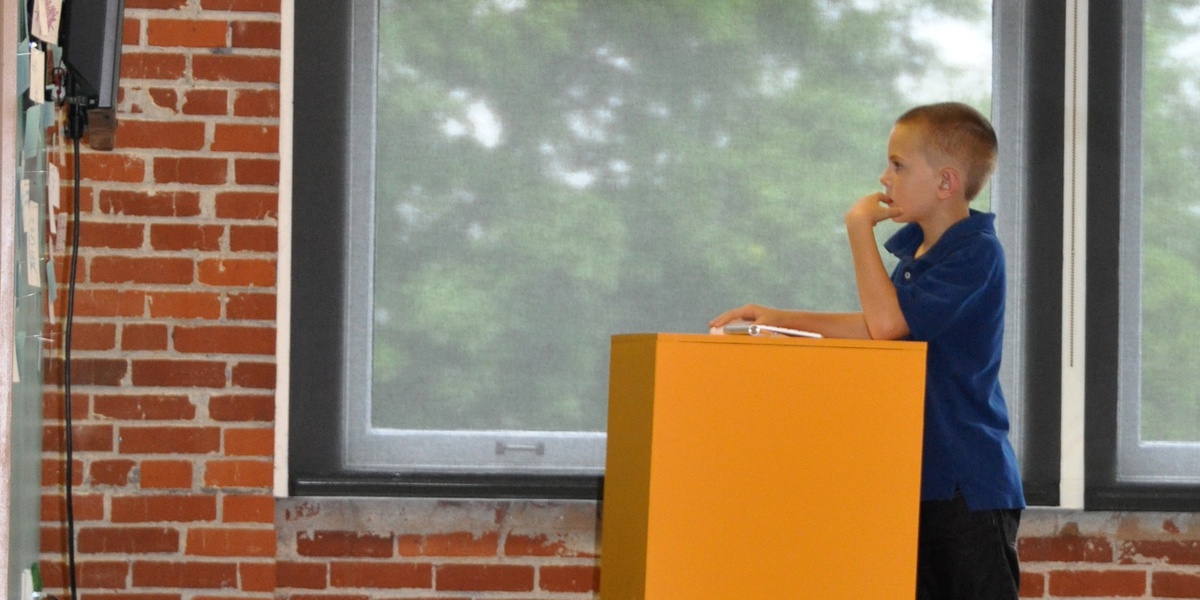 t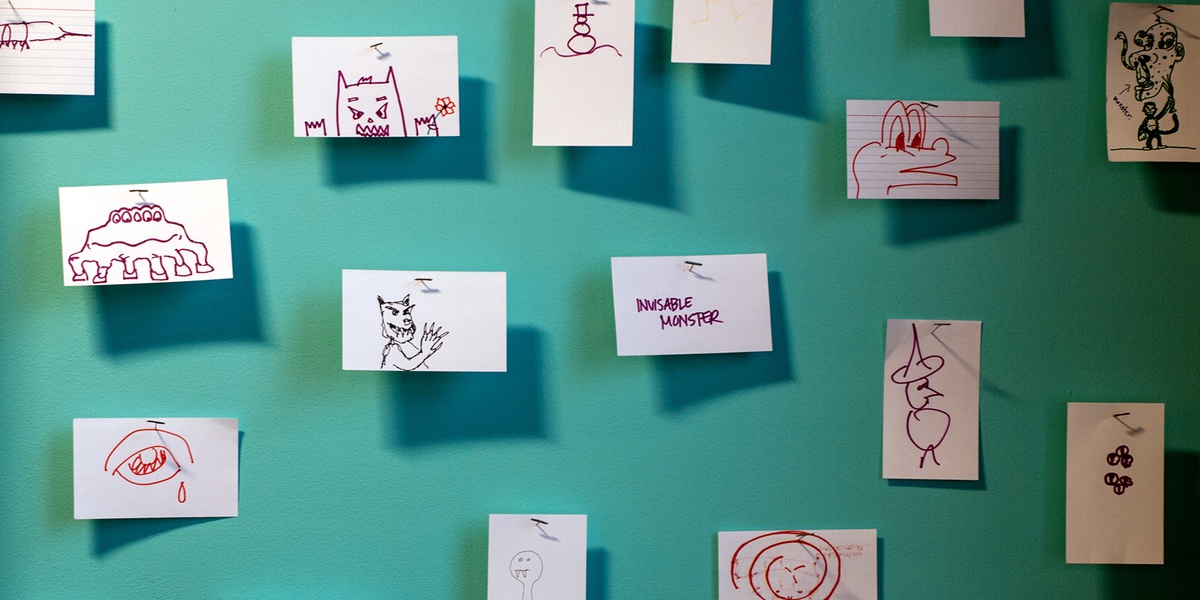 t
Monsterface
Children's Email Interface
Monsterface rethinks the email interface by abandoning old paradigms of databases and tables and reintroducing a sense of play and individuality. I developed and presented Monsterface as my thesis project for my digital arts BFA.
Monsterface is targetted for children, who are typically engaging in interactions with specific people they know. In order for a child to read or write emails to someone, they must create a character to represent that person. From then on, they simply interact with that character.
This email program eliminates the problem SPAM by using a whitelist paradigm for email, and in doing so, the program removes the gatekeeper burden from the adult and empowers the child to be creative.
Emails are automatically compiled into simple conversations with a character. The character appears in a field; the closer to the front they are, the more recent the conversation.
The child creates a character in the creator window by dragging, dropping and transforming body parts. In the pairing panel, the child pairs their characters with email addresses by dragging them into a connection in the center panel. Once they've paired a character with an email address, that conversation appears in the field, and the child can read and reply and interact with their characters.
Justin Phillipson and Shawna Huang illustrated monsters and monster parts for the prototypes.