Naito Legacy Project
Interactive Map and Memorial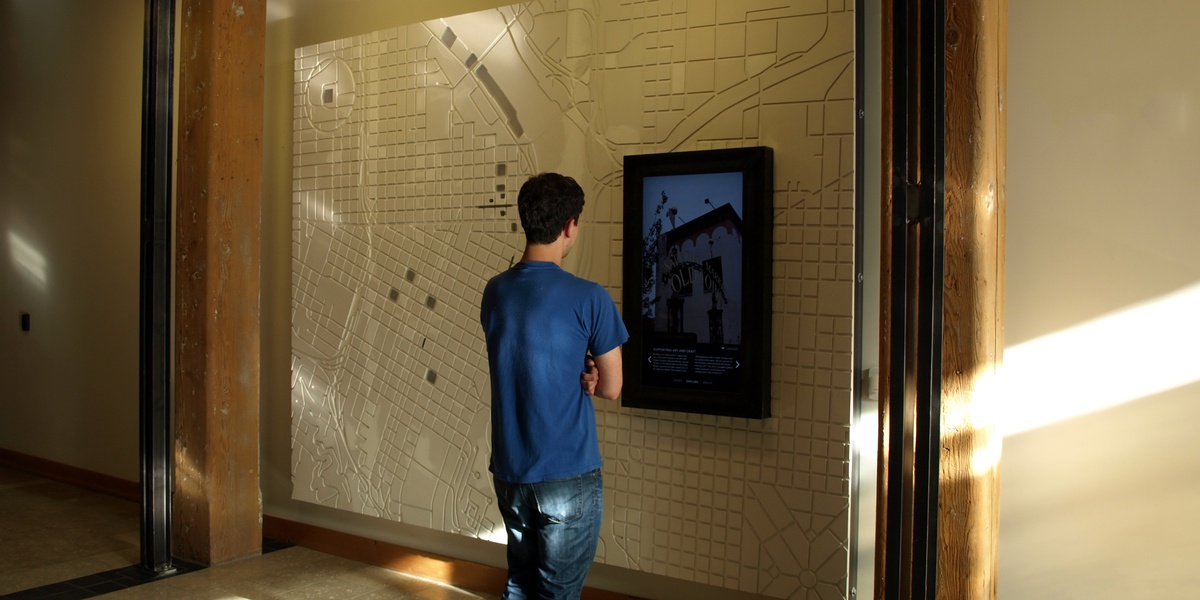 t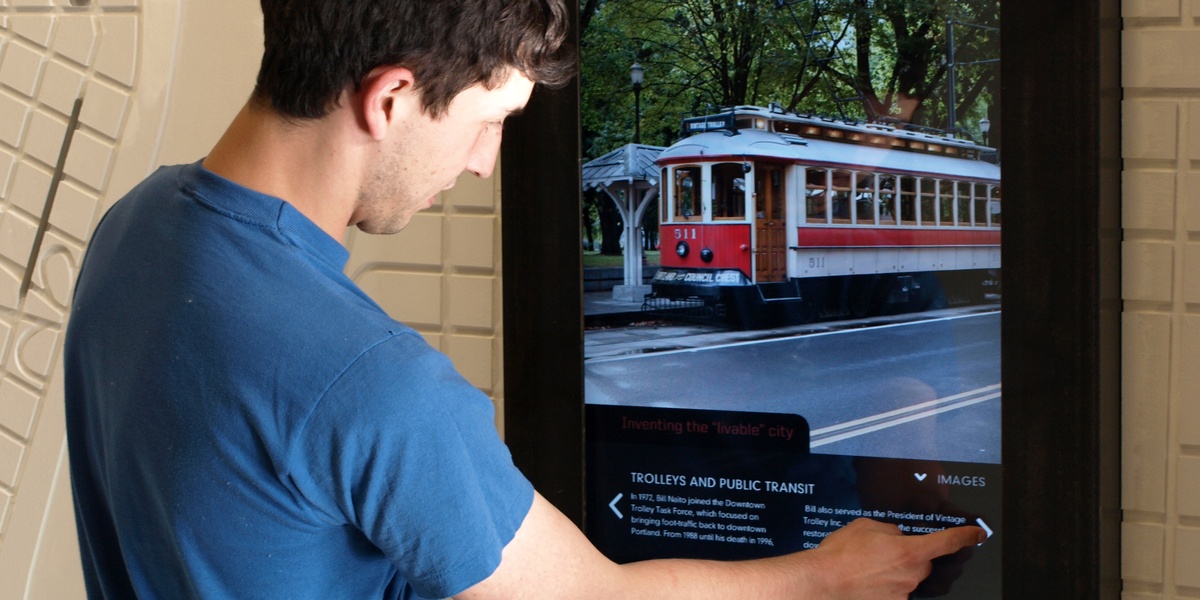 t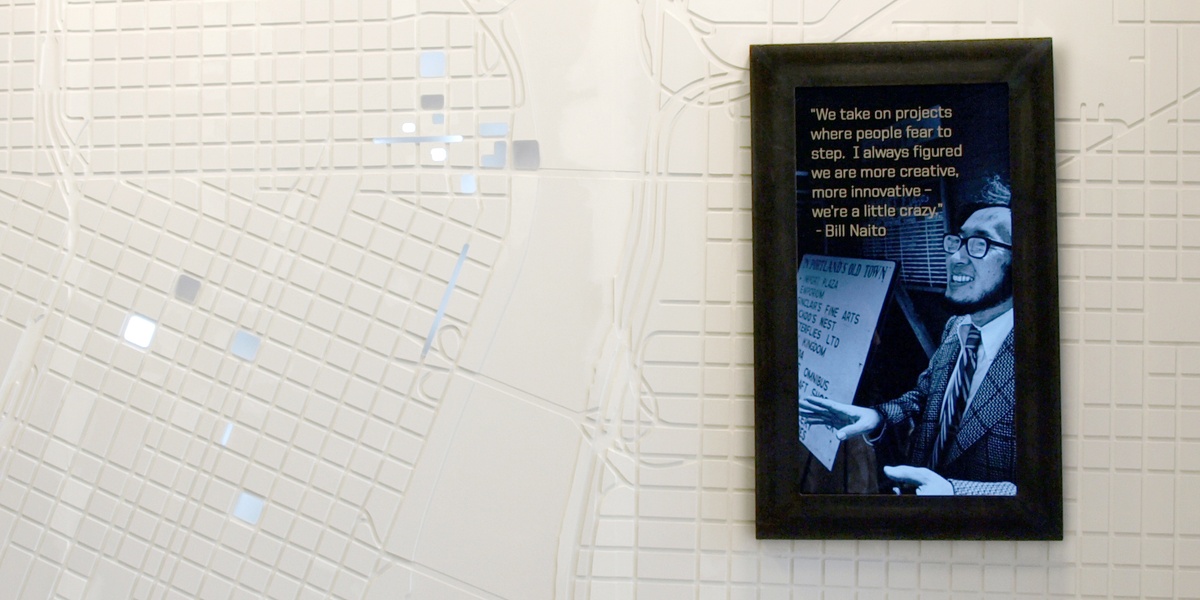 t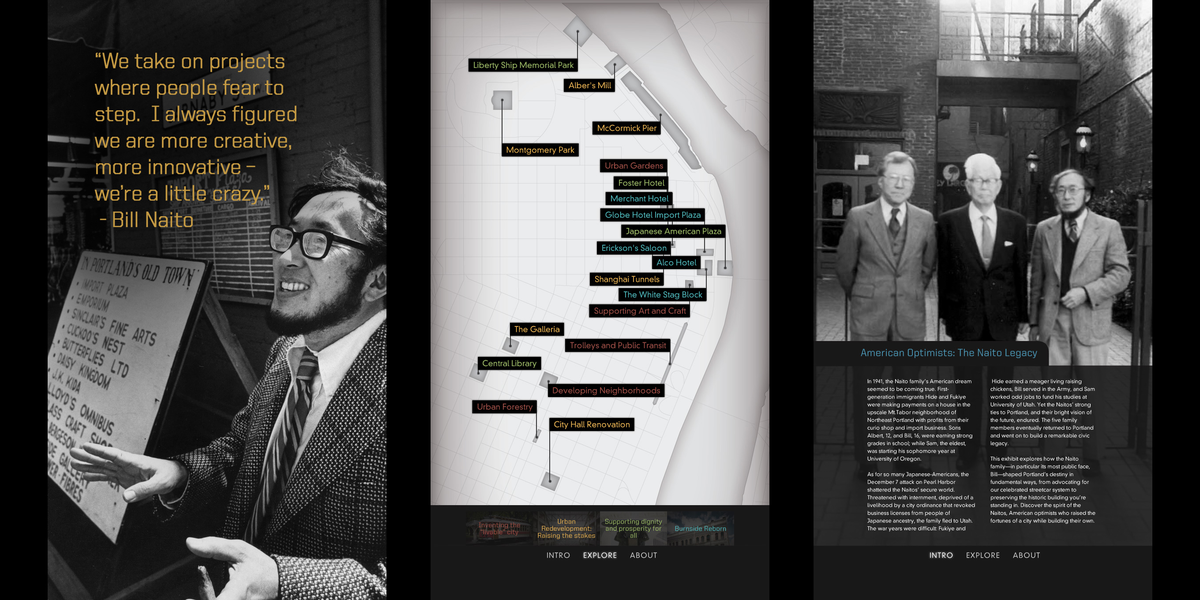 t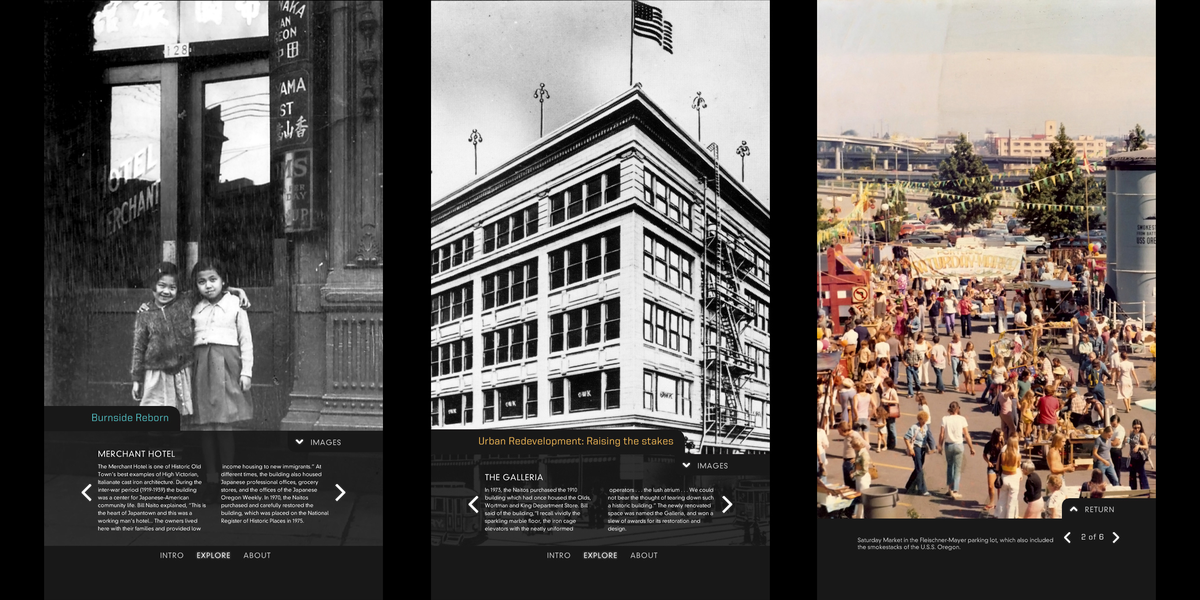 t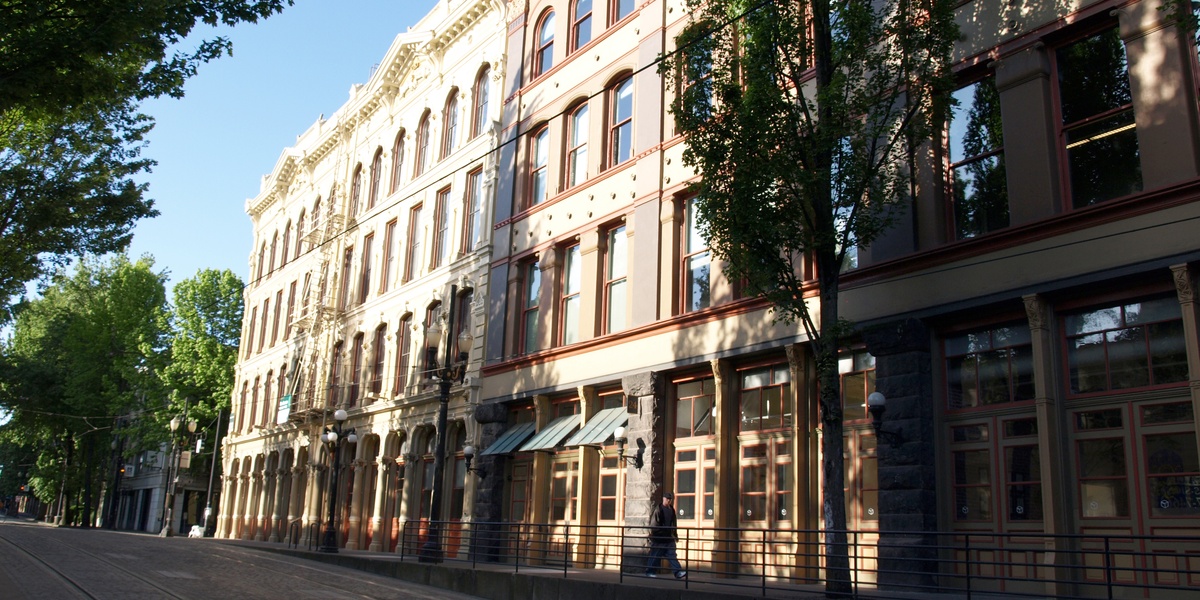 t
Naito Legacy Project
Interactive Map and Memorial
The Naito Legacy Project is an interactive memorial recognizing the civic contributions made by the property developer brothers Bill and Sam Naito. Over 30 years, the Naito brothers transformed dozens of dilapidated historic buildings into civic anchors that were economically viable, and socially meaningful to the city of Portland.
The physical installation was the outcome of an interdisciplinary collaboration between Architecture and Digital Art students, the Naito Family, and interactive design firm Second Story. In this project, I was responsible for producing content production, providing all flash development and supervising user interface design.
The installation highlights the geographic impact of the brothers' work as a large city map with lighted city blocks. An interactive screen embedded into the map serves as a portal to dig deeper into the history within the map. Through the 'portal,' the user can filter through their projects based on four themes: Inventing the more livable city, Raising the stakes in Urban Redevelopment, Supporting dignity and prosperity for all, and the Oldtown Neighborhood Rejuvination. At each project, the user can browse through historical photographs and artifacts from the Naito Family's archive.
I helped develop the concept for the installation and built the software interface.
This application is available as a standalone AIR application and the source code is available on Github.